NOTE: DUE TO COVID-19, EVENTS FOLLOWING MARCH 15 HAVE ALL BE POSTPONED UNTIL A LATER DATE OR POSSIBLY CANCELLED. INFORMATION ABOUT THESE EVENTS IS CURRENTLY ALL TBA.
The Hamilton Aerial Group performs at a number of events and shows throughout the year! If you'd like to include us in your own upcoming event, contact us today!
January 17 2019 – Iskwé Performance at the Mod Club, Toronto
We will be performing throughout the venue, leading up
to the concert!
7pm – Buy tickets HERE!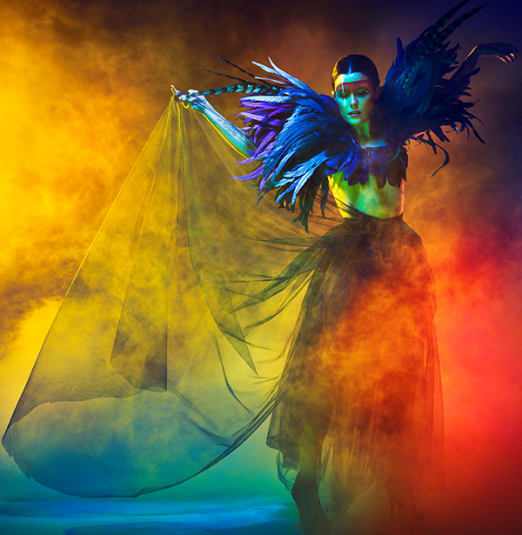 January 18, 2020 – Celebrating The Cotton Factory 5 Year Anniversary!
HAG will be performing on stilts to celebrate this awesome event!
February 12-15, 2020 – HAG's Annual Fundraiser – THIS IS HERE
7PM each night, $30 Kids under 10 free
Hamilton Waterfront Trust 57 Discovery Drive, Hamilton An aerial theatre performance inspired by John Terpstra's book: Falling Into Place Buy tickets HERE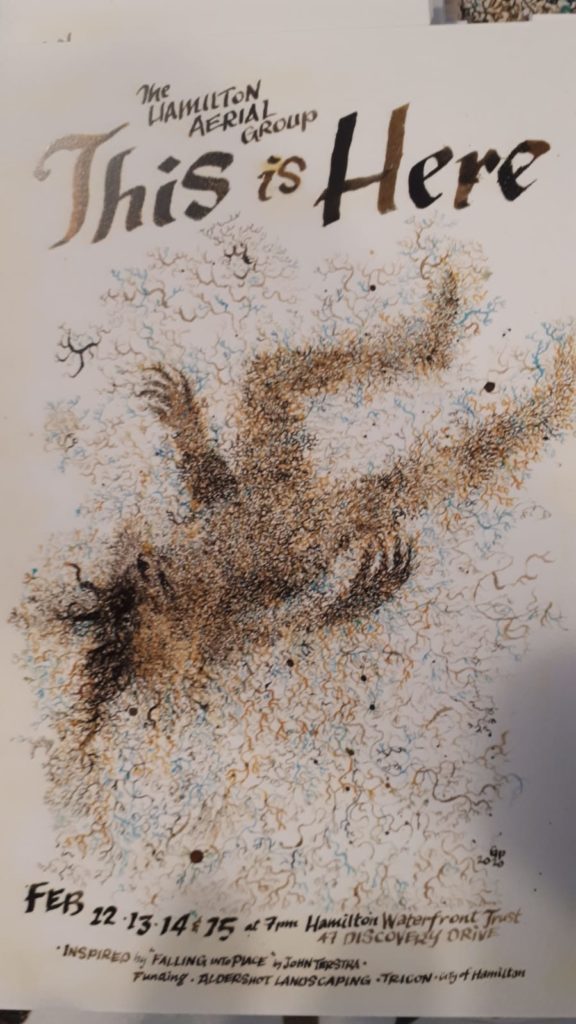 Feb 21, 2020 – We The Nordic event at the Cotton Factory
Hamilton Aerial Group will be performing on corde lisse, aerial sling, and on stilts for this beautiful event!
Embrace Your Inner Viking with Nordic Style Tastings
and Scandinavian Vodka, Experience new Nordic cuisine from the Baltic Sea to Hamilton
Musical Performances, Live Cooking Demos, and more!
Featuring:
Hamilton Aerial Group
Tor Lukasik-Foss
"Laululinnud" Helmi and Merike Hess
Norman Reintamm, Pianist
Paul Lillakas, winner of Chopped Canada and CityLine chef
Tickets on sale through Eventbrite
Tickets will go quickly so get yours asap!

Feb 29, 2020 – deLight: Last Days of Ice and Snow at the
Hamilton Museum of Steam and Technology
We will be performing a new show called "Waterborne" at this event! Come see the history of steam and technology and how it helped to bring clean water to Hamilton saving many lives from widespread cholera.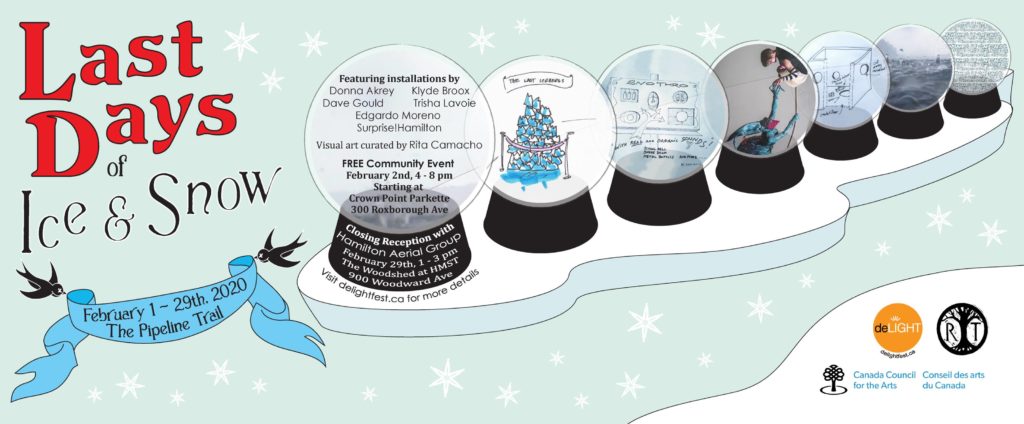 Mar 7 – ROAR, A Night Market and Performance Pop Up Event
Located at the Cotton Factory, Saturday March 7th, from 6pm-11pm
The Hamilton Aerial Group will be performing our new mini show "Waterborne" at this exciting event at 9pm on the 3rd floor.
ROAR is about courage, empowerment, speaking out, standing up for a cause, speaking ones truth, believing in self, acknowledging and taking action.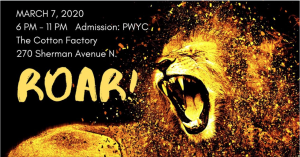 Come celebrate, be entertained, engage, be empowered, ROAR.

Jun 6 – Hamilton Barton Village Festival
The Hamilton Aerial Group will be performing once again at this fun annual event!! Be sure to mark your calendar and come by to say hello!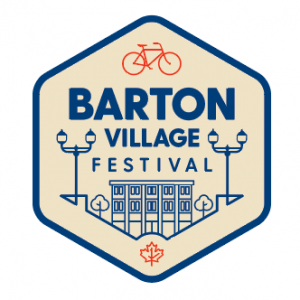 Jun 18 – Taste of Glenhyrst – La Saveur en Blanc
Thursday June 18, from 6pm-10pm
We will be performing at this amazing annual event!
We can't wait to reveal details of this year's theme and concept for a truly magical white party like no other!
Tickets will go on sale: Tuesday March 24 @ 10AM