Our sold out 2023 annual fundraiser event proved just as popular as it had been pre-pandemic. 
Since 2014, Hamilton Aerial Group has been raising funds by hosting a cabaret style event during the cold month of February as part of Hamilton's Winterfest. Back then we were a 3 year old, grass roots group that began in a community recreation centre and open to anyone who wanted to learn circus for free! 
To fund the constant need of updating our rigging and equipment (with so many people coming to learn), we began fundraising to buy new equipment and keep our group growing by hosting a cabaret.  We were supported by our talented friends who participated with us by bringing their music, puppetry, comedy, song and dance to the show.  These continued into a yearly series of thematic cabaret shows well attended and loved by the community.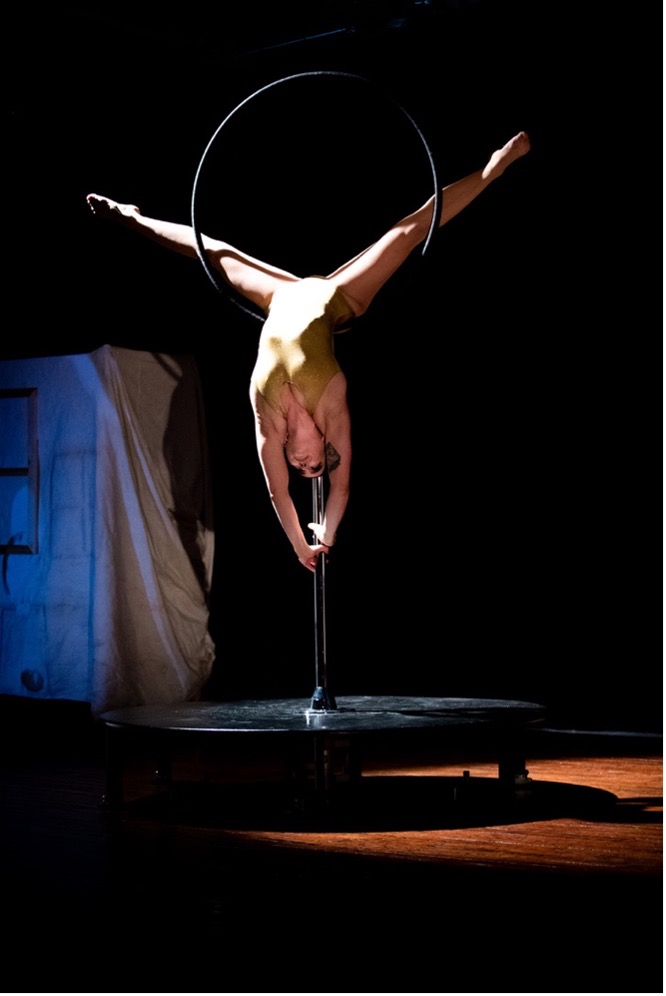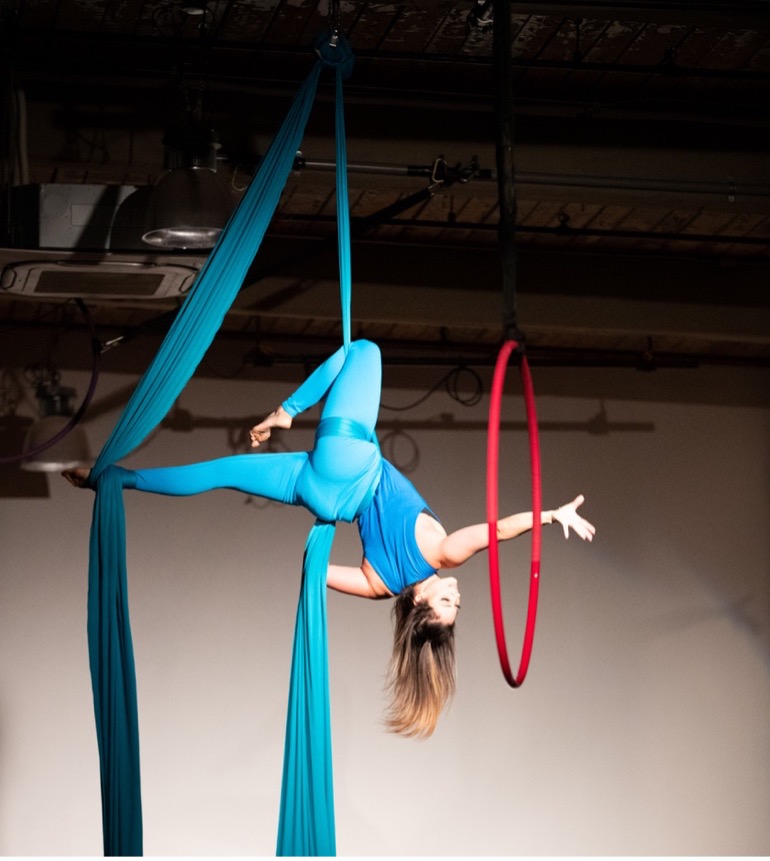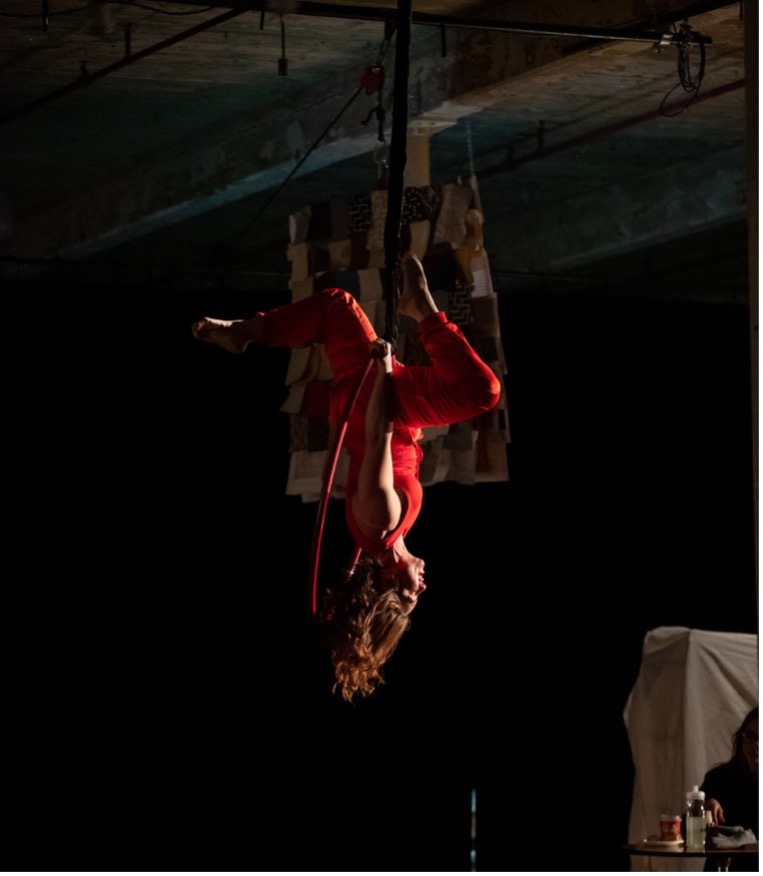 In 2021, Hamilton Aerial Group became a non profit corporation and collective.  We are now 14 members strong and with that in a much better position to keep our group growing.  Because of this we were able to host this year's cabaret with the proceeds going towards a community program (Hamilton Alliance for Tiny Shelters). 
 A call out to our friends brought in much talent to add to our show in the form of spoken word poetry (Nea Reid), digital projections (Cesar Cordoba), hip hop (Mother Tareka), opera (Loralee McGuirl, Bettina Von Kampen, Tom Gaasenbeek) and a solo acoustic rendition of Aerosmith's " Dream On"(Mike Morritti). Local musician Treassa Levasseur brought laughter and poignancy to her audience participation set by composing a song with the audience.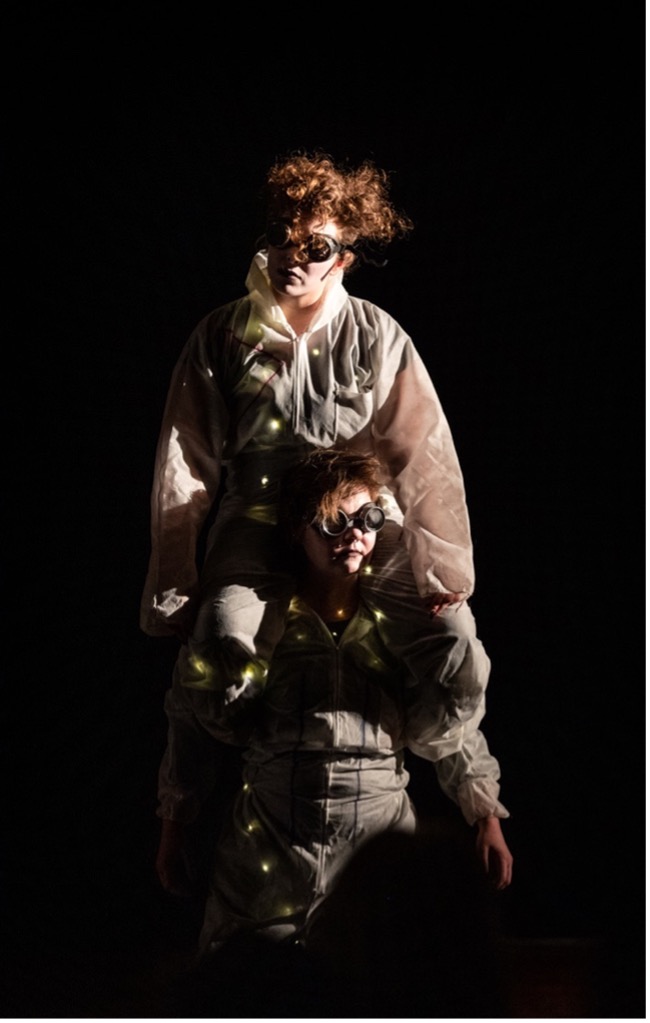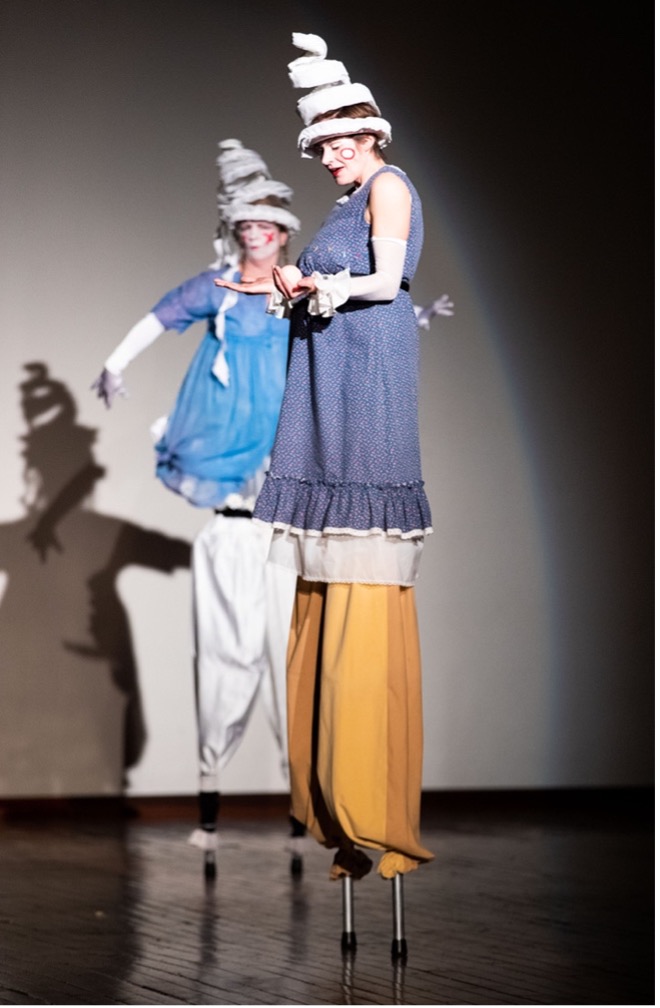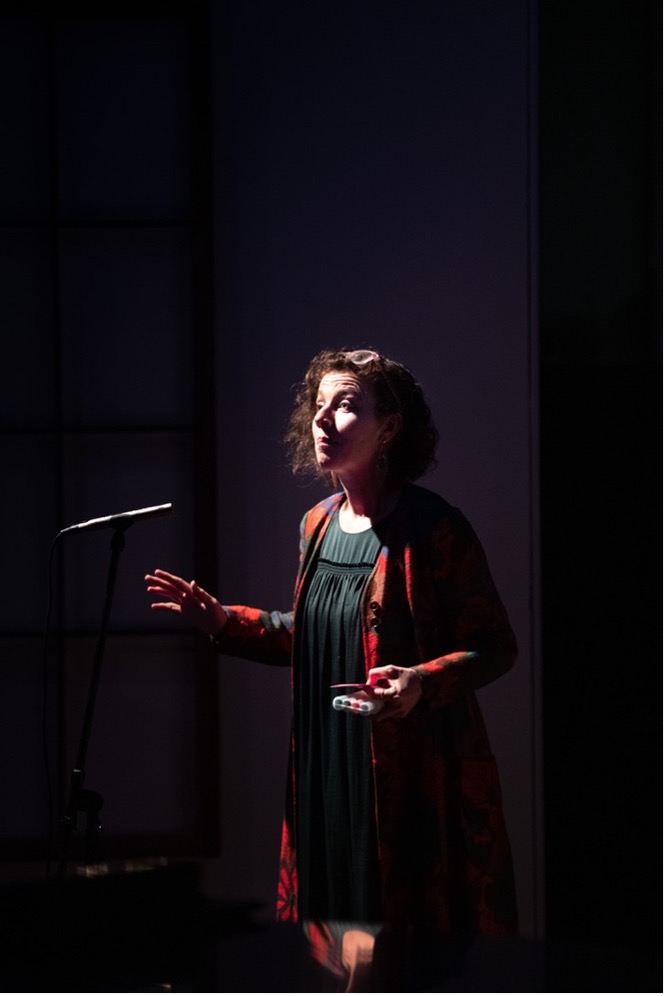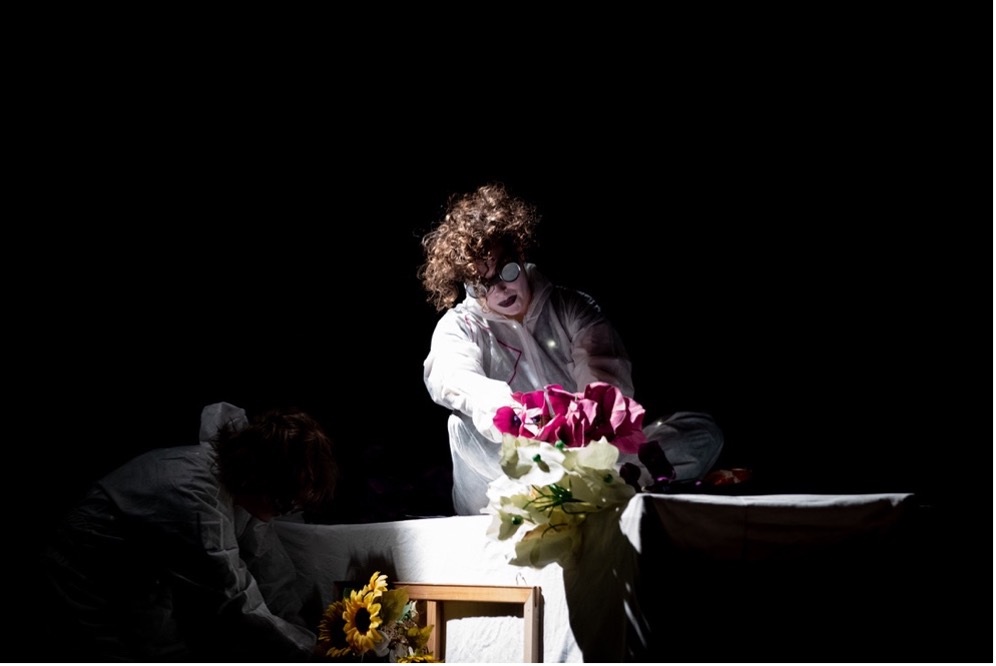 While our shows usually have a theme, this year's was no different.  Hamilton Alliance for Tiny Shelters (HATS) is an organization working towards building a community of tiny homes for the unhoused of Hamilton.  Our show's name, Human Kind Cabaret and theme reflected this.  In between acts, HAG members Tricia Cook and Sarah Perkins built a type of shelter while on stilts culminating in the cast putting tiny red lights symbolizing love into the shelter.   Clowns on stilts, Stephanie Davis and Grace Loney amazed and amused us with their piece on losing and finding love.  Aerialists Tammy Penny and Lisa Crapsi equally amazed and amused us with their piece on finding new friends.  Dancer, costume maker and aerialist Tanis MacArthur sewed a beautiful small dwelling in which she and small projectile lights emerged to dance and move across the stage and stunning aerial performances by Jessica Crawford (silks), Sarah Mayo (lyra), Jennifer Raymond (silks) and Asia Laviolette (lollipop lyra) had the audience awestruck.
Hamilton Aerial Group raised over $5000 for HATS.  With so much love in the room, we are eager to do it again!
Written by Lori Le Mare, founder and member of Hamilton Aerial Group