Our booking team has been busy! Here are our upcoming shows, with more in the works.
But first off, we had a fabulous time performing at the Cotton Factory Open House on May 7th. It was delightful to see the myriad creative talents on show, finally. The joy of being out with others was palpable.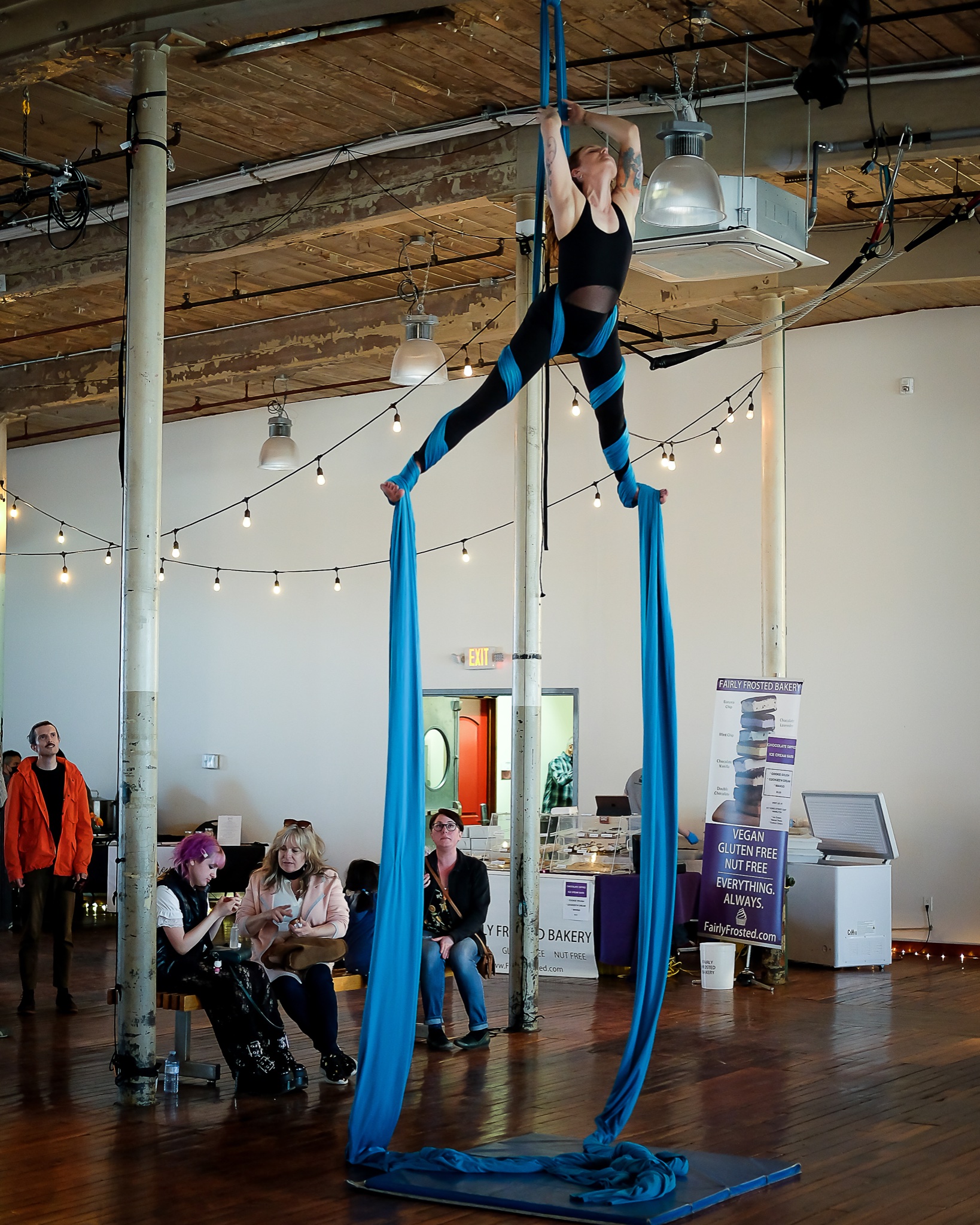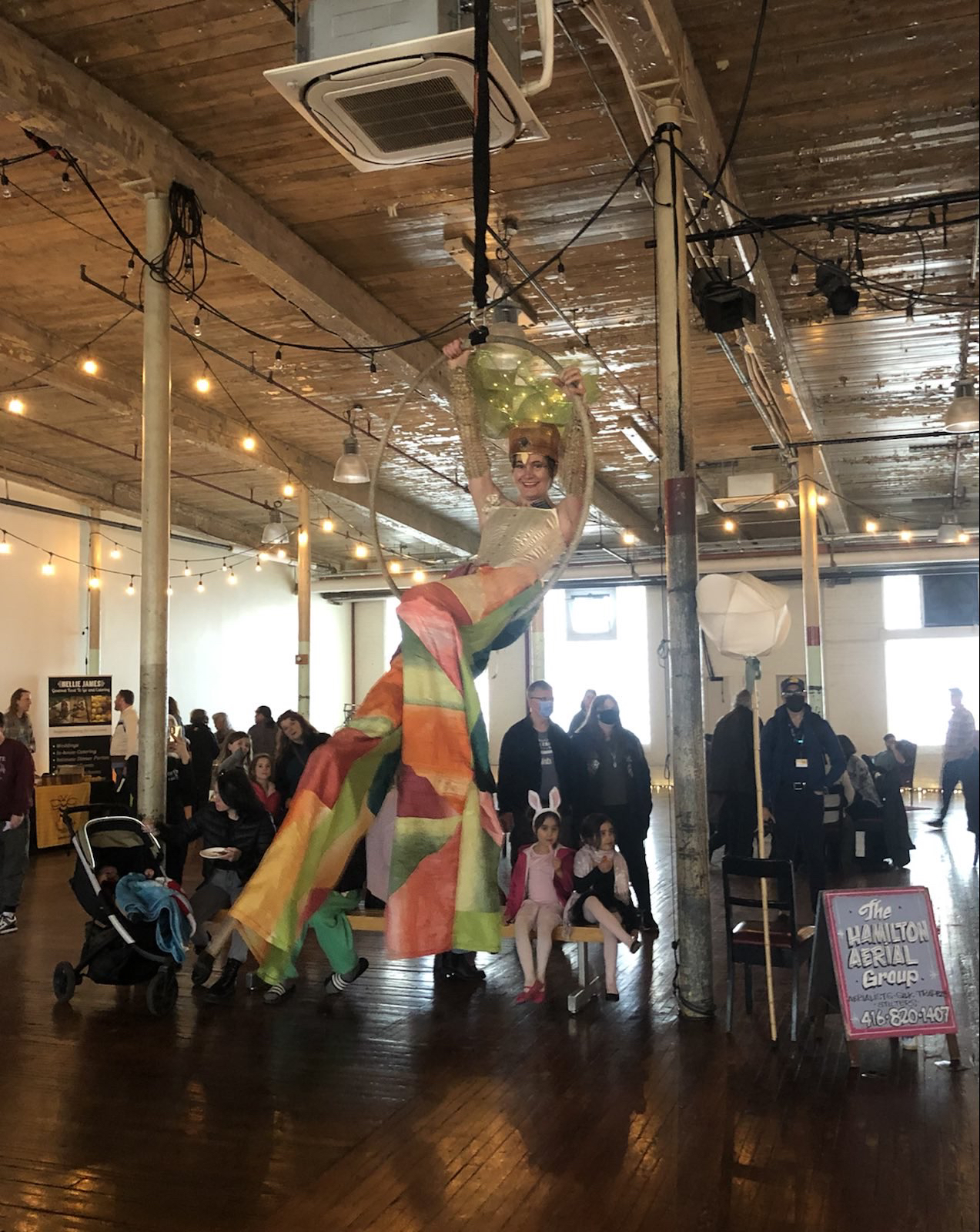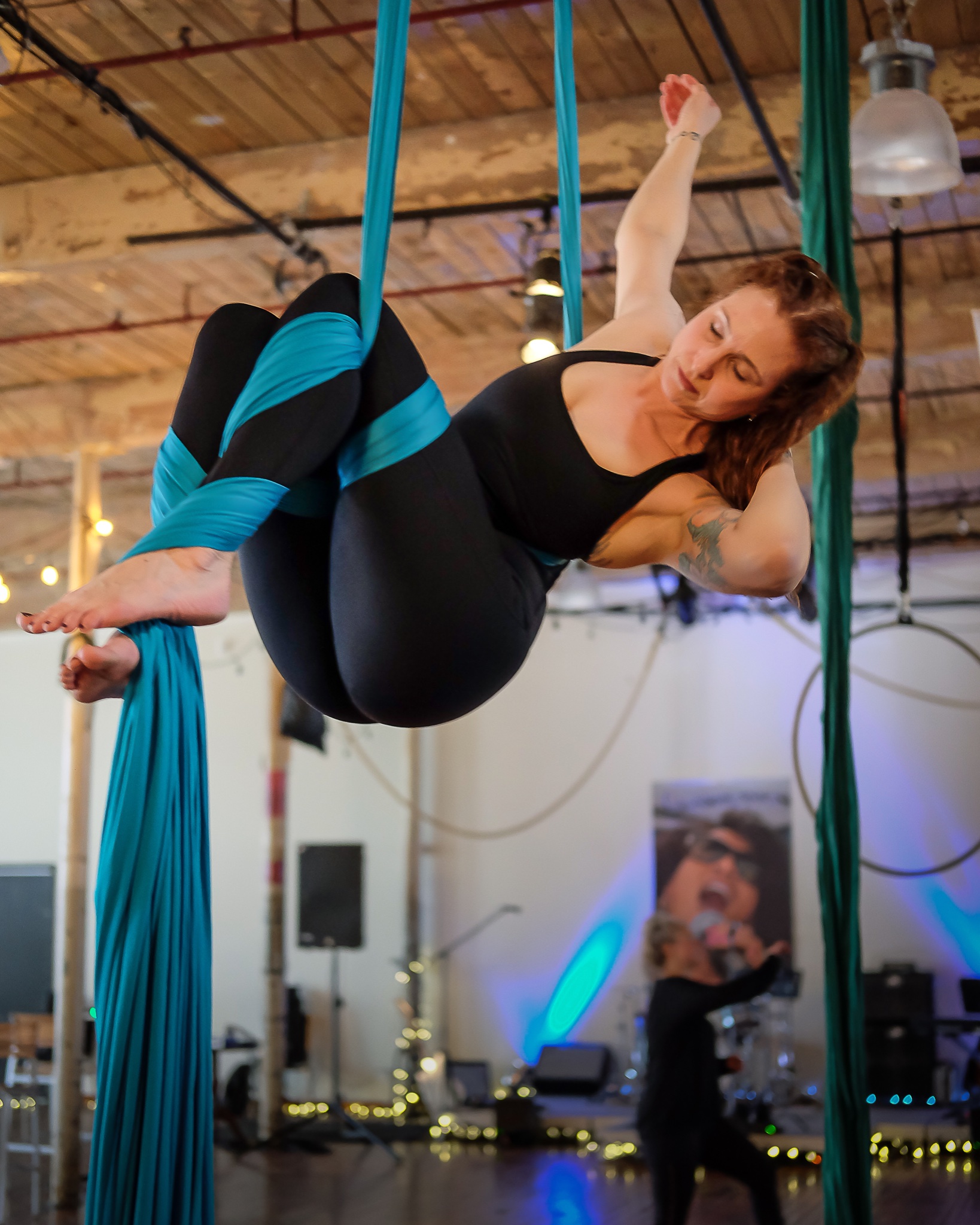 Summer shows
Good news is that many of them are free and open to the public. We hope to see you out there. Come say hi!
June 9th: iskwē show, Luminato Festival
Younge-Dundas Square, Toronto. Hamilton Aerial Group will be on 7:15-7:30. (Free)
June 11th: Concession St Festival (facebook event)
Concession St, Hamilton. Catch our stilt-walkers and ground performers between 12:30-3:30 (Free)
July 1st: We have 3 events on Canada Day! Find us:
In Lynden!
Our stilt-walkers will be up from 3-4pm as part of the main Canada Day festivities
In Welland!
Our stilt-walkers will be roaming from 6-9pm
At the Bayfront in Hamilton!
HAG aerialist will be performing on our outdoor rig.
July 9th – Welland
Details in the works.
Stay tuned by checking in here, following us on social media and signing up for our newsletter.