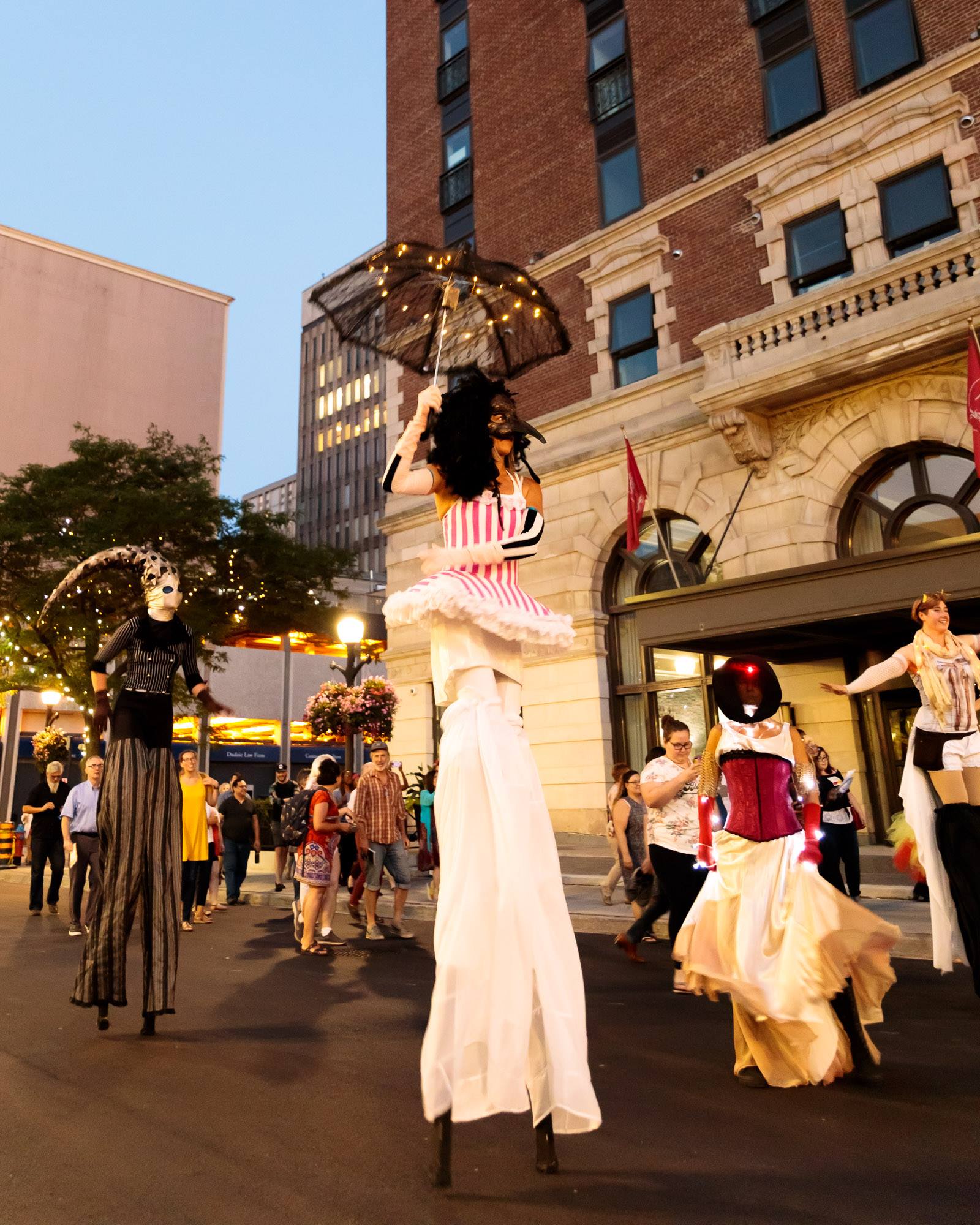 Connect and inspire festival goers and passersby by inviting Hamilton Aerial Group to your next community event. We love adding extra flair to street events. 
HAG creates educational, highly artistic and entertaining performances for the community. We specialise in aerial arts and stilt-walking with extraordinary costumes.  
Whether you want a group of stilt-walkers or an aerial dance on an outdoor rig – we can create something special for your audience. Check out some of past festivals and other public events. 
We offer: 
Aerial 

dance to choreographed routines and ambient performance on trapeze, lyra/hoop, 

aerial silks, corde lisse/rope, aerial hammock, and aerial sling. 

Stilt-walking

; stilt-creatures; acro-stilting

Choreographed 

dance

Acro-balance

Acting and 

dramatic play including theatrical clowning 

Costumes to suit your event, custom costumes available

Theatrical shows and scenes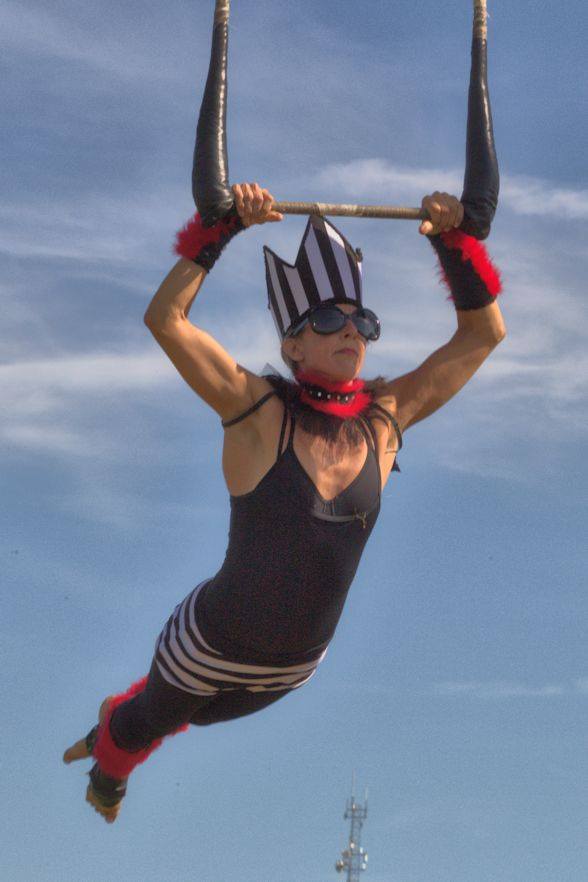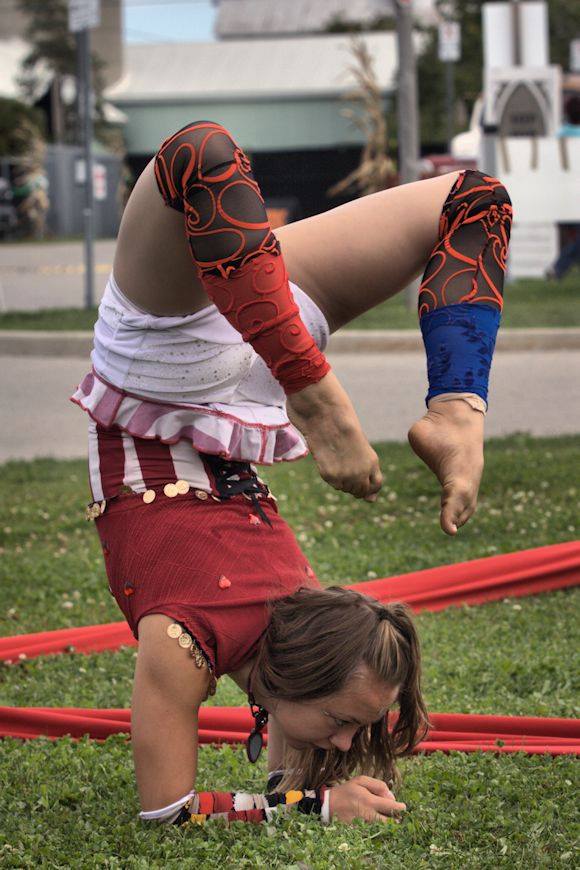 Festivals and Community: Blog Posts and Past Events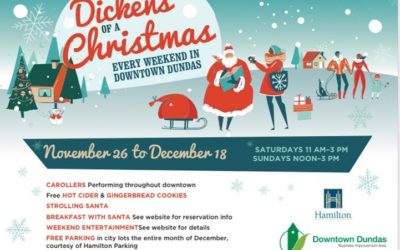 Join us at these upcoming festive events in Hamilton!Stilt-walkers and ground performers will be spreading good cheer, and maybe candy canes, for the annual tree lighting ceremony. More info on facebook. Watch out for the Dickens Christmas characters on Dec 10th and...
Hire Us
Talk to us today about your upcoming event. Let's work together to make it a success!